37 W. 65th Street – 4th, 6th and 7th Floors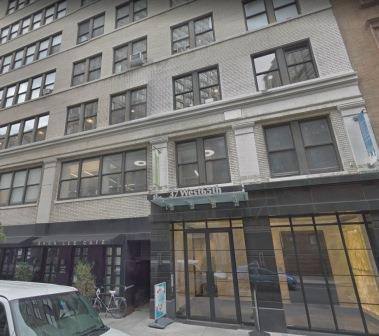 37 W. 65th Street,4th Floor, NY NY 10023
Between Central Park West and Columbus/Broadway
Details
Rent:

$60,000 per month
Ceiling Height:

11 ft.
Square Footage:
10750 sq ft
Floor:
4th Floor, 6th Floor, 7th Floor
Status:

Available
Terms
Possession:

01/01/2019
Lease Term:

Negotiable
Other Info
Previous Tenant:

Yoga Works, Peter Max

Close to Lincoln Center and Columbus Circle
3 Identical Full floors with ample windows and wide column spacing.
 4th Floor,  6th Floor and 7th floors are available. Each is 10,750 SF
Fully renovated lobby with two elevators
Co-Tenants include Young People's Chorus, Broadway Dance Studio and Therapy West.
Full Floor

High Ceilings

Large and Brand New Elevator

New lobby and entrance with video intercom
Sign Up to receive Availability updates
Receive the latest listings by email
(required field*)