37 W. 65th Street – 4th Floor and 6th Floor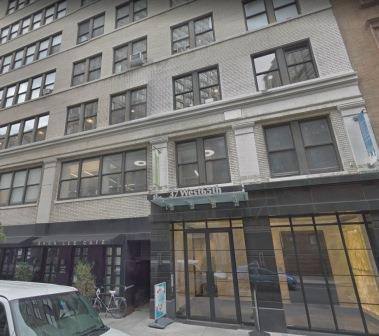 37 W. 65th Street,4th Floor, NY NY 10023
Between Central Park West and Columbus/Broadway
Details
Rent:

$60,000 per month
Ceiling Height:

11 ft.
Square Footage:
10750 sq ft
Floor:
4th Floor and 6th Floor
Status:

Available
Terms
Possession:

01/01/2019
Lease Term:

Negotiable
Other Info
Previous Tenant:

Yoga Works

Close to Lincoln Center and Columbus Circle
2 Identical Full floors with ample windows and wide column spacing.
Both 4th Floor and 6th Floor are available. Each is 10,750 SF
Fully renovated lobby with two elevators
Co-Tenants include Young People's Chorus, Broadway Dance Studio and Therapy West.
Sign Up to receive Availability updates
Receive the latest listings by email
(required field*)